The local farms, markets, restaurants, retailers, and service providers here in Houston combine to make a community unlike any other in the world. Your dollar makes a difference to these local businesses and they could not exist without patronage from loyal customers. 
If local businesses didn't exist, we could only shop at the big box retailers, eat at chain restaurants, and pick our produce from commercial farms that most likely don't follow organic practices.  
Not to say we can't or shouldn't support these businesses, but we would miss out on a whole world of personality, entrepreneurism, and creativity without our local providers.
Supporting the small businesses right in your community have countless other benefits too:
You Feel Connected to the Product and the People Behind it
Service From Local Businesses is More Personalized 
Local Food Tastes Better
Local Foods Have Increased Health Benefits
Supporting a Local Business Supports the Local Economy
Buying Goods Locally Is Better for the Environment
Benefits of Supporting Local Businesses
You Feel Connected to the Product and the People Behind it
Have you ever purchased something and felt connected to it? Connected because you know the back story; as in you knew where it was made or the process that was used to make it.
Take ice cream for example. If you went out and bought a carton of ice cream and knew which farm the dairy was made from and the story behind the recipe, I bet you would understand the connection I am referring to.  
Maybe you had the opportunity to meet the chef who started making the ice cream in their own kitchen. They shared their story and you discovered they chose to leave a comfortable corporate job to share an ice cream recipe with as many people as they could because they felt so strongly about its authenticity.
If there is any reason I shop local, it's to get to know these people. People who have so much passion and enthusiasm for their business. They took a leap of faith into a vulnerable world, a world that offers no guarantee for success, but which challenges them to work hard. 
Their stories are amazing, their process is interesting and precise, and they care. They want to secure your loyalty and make sure you have a satisfactory experience. And that feels good to be a part of.
If you can't stop craving ice cream now, I recommend checking out Honeychilds Sweet Creams on Saturdays at the Urban Harvest Farmers Market or Fat Cat Creamery any day of the week! You won't regret it.
Services from Local Businesses are Personalized 
Local businesses rely heavily on the people in their community to help them operate. They understand the importance of keeping you as a customer, and for that reason, they will make sure you are taken care of. 
This dedication results in high-caliber, authentic service and accommodations you don't see often in big box retailers. 
Local Food Tastes Better
When food is sourced locally and made in small batches, the flavors are more prominent and deliberate. It's fresh and you can taste it in each bite!
The recipes are unique and diverse, and tender love and care is very much included in the ingredient list. 
Take Honey Child's Sweet Creams for example. These Houston-made custards use locally sourced ingredients from Gramen Farm, Mill-King Creamery, Moon Dog Farms, Plant It Forward, Atkinson Farms, and Lightsey Farms. The rotating flavors also use real seasonal fruits and herbs. 
A regular pint from the grocery store just doesn't compare.
Local Foods Have Increased Health Benefits

Seasonal fruits and vegetables from your local farms are most likely organic and chemical free. They retain more nutrients because there is less time from when they are picked to when you eat them. 
Meats and dairy found at the farmers market are usually from cows that are offered a grass-fed diet each day. Local honey still has living enzymes that help reduce allergies. 
Prepared foods from your local market or a sustainability-focused restaurant have less ingredients, and those ingredients are usually natural and healthy.
Supporting a Local Business Supports the Local Economy

Chain businesses and big-box retailers use other large corporate suppliers for most of their products and services. When you go somewhere that carries or serves local products, you expand your support much beyond that establishment. 
You are also supporting the local farm, the local ranch, the local cheesemaker, or the local brewery. Your dollars are going directly back into your unique community instead of trickling down a corporate trail. Research has shown only 20-30% of local dollars are circulated back into the local community when shopping at big box stores.
Buying Goods Locally Is Better for the Environment
If you buy things that are made and sourced within your region, there is less time in transit, reducing the carbon footprint and giving you a product that hasn't traveled half-way across the world to get into your hands.
Local farmers are more likely to follow organic practices as well which conserves our water, reduces soil erosion, increases soil fertility, and uses less energy overall.
You can learn more about this in our other post The Benefits of Organic Food.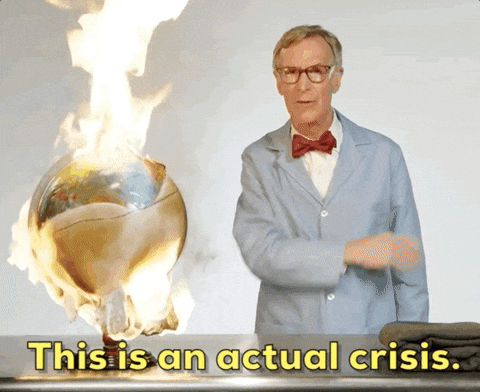 If you like our content, please hit the share button to help us grow.
Thanks!
Sylvia