Best Parks in Central ATX for your Pup
My boyfriend and I are finally taking the plunge and getting a puppy! Yay!
We. Are. So. Excited.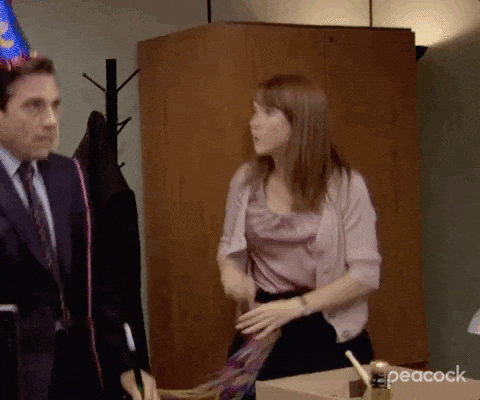 After months -if not years- of going back and forth on what breed we wanted we finally found our perfect girl. It all happened because I decided to finally buy a book on all things dog related and it helped tremendously in making our final decision. 
We are both first time dog owners and we didn't want to make any wrong moves since this will be a 15+ year commitment. 
Now we want to make her the happiest little pup of all by finding the best dog friendly parks to take her to. 
If you are in a similar situation, please join me on this search for the best dog parks available in Central Austin Texas! 
I hope to see you at one soon. 🙂
Non-Fenced Park 
Honestly, this park looks like a dog and humans dream come alive!
It's green and lush, and right on Lady Bird Lake. Not to mention, Zilker Park is one of our favorite places in Austin already. 

Auditorium Shores is an off-leash dog park that has been recently renovated with some awesome amenities. They added doggy drinking fountains and showers for the post-fun wash up!

It offers three different points of entry into the water for the dogs to swim, a view of the Austin skyline, and the famous Stevie Ray Vaughan statue.

It's important to note, the park is not fenced and also close to the street. It would be best for obedient dogs who will listen and not roam too far away. 
This is certainly on our list to check out, but the leash will stay for a while….
Non-Fenced Park 
If you have ever been to Barton Springs, you should know what park I am talk about with this spot. Located immediately downstream to the famous Barton Springs is a free, canine-friendly alternative watering hole.
This pup-paradise is almost always filled with life and activity.  It's a great spot for a game of fetch, swimming, dogs chasing each other and to meet other canine-lovers. 
While it is also a non-fenced park, there is a little more security with the surrounding rocks, bushes and trees. 
The easiest way to enter is by the stairway off of the Hike and Bike Trail just east of the Zilker Park Playground. 
Address: 2105 Andrew Zilker Rd  Austin, Texas, 78746 
Non-Fenced Park 
The Barton Creek Greenbelt is one of my all time favorite trails in Austin. If you have never been you need to check it out this weekend!
There are multiple access points and you can choose where to enter depending on how long you want to walk, if you want to go near the creek, or if you want a more challenging/rocky hike. 
This park requires leashes, but I can guarantee you will have one happy pup walking on these trails. 
The greenbelt is a full 7.9 miles long and it will be such a treat for your dog to jump in the water midway.
Address: 3755 S Capital of Texas Hwy B, Austin, TX 78704
Fenced Park 
What I like about this park as that it not only offers a fence, but additionally offers sections for both large dogs and small dogs. 

Norwood Estates Dog Park encompasses a well-kept portion of the Lake Town Trail.
It's a free park to enjoy and offers plenty of fresh water on-site. Benches and picnic tables are available throughout the park in shaded areas. 
Address: 1009 Edgecliff Terrace, Austin, TX 78704
Non-Fenced Park 
Red Bud Isle is a highly frequented spot (probably because it has a little bit of everything). This park covers over 13 acres of land and allows dogs to be leash-free!
While there is no man made fence, the surrounding waterways do make for a natural one. 
Both human and dog alike can find something to enjoy here. With the neighboring lake and river, you and your pup can fish, hike, bike, swim and whatever else you like to do outside. 
There is more than a half mile of gorgeous trails, shady trees, and large fields.
Address: 3401 Redbud Trail, Austin, TX 78746
Non-Fenced Park 
This 76 acre gem of a park is only around 10 minutes from downtown Austin. It is filled with scenic trails and a section where the dogs can be leash-free (between 24th Street to 29th Street).
Your dog will love the stroll while you can check out some of the Austin historical markers and beautiful views.
It is also the perfect location for a long run with your dog. 
Address: 2600 N Lamar Blvd, Austin, TX 78705
West Austin Park & Wading Pool
Fenced Park 
This is the perfect neighborhood park right in the middle of historic Clarksville. It's a 3-acre park with a small fenced area designated for dogs. Large enough for some good dog sprints though. 
The park offers dog bags, double gated entrance, and chairs for humans to relax while their pups run and jump with all of their furry friends.
Within the park you can also find basketball courts, picnic tables, and tennis courts.
Address: 1317 W 10th St, Austin, TX 7870
Non-Fenced Park 
This is one of the most popular dog parks in Central Austin as it offers 46.5 acres of off-leash area. 
Zilker Park itself has over 350 acres of grassy terrain and is home to popular events like Austin City Limits and the Trail of Lights. 
It is also a non-fenced park near traffic, so be cautious when letting your pup loose. 
Address: 2100 Barton Springs Rd, Austin, TX 78704